SiG Note: A version of this post was published on Think Thrice on March 28, 2013. It has been cross-posted with permission from the author. 
The social innovation community is acutely aware that our toughest societal challenges cannot be solved in siloes. Cross-sector, cross-disciplinary collaboration is needed to tackle such complex problems.
A growing understanding of this need for deep collaboration is amplifying the urgency for individuals skilled at bridging, building and brokering partnerships.
Mary Pickering is one of these individuals. Mary is an accredited member of the Partnership Brokers Association (via PBA in London, UK) and the VP of Partnerships at Toronto Atmospheric Fund (an innovation unit embedded within the Toronto municipal government). She has and continues to broker large scale partnerships that work to reduce greenhouse gas emissions in Toronto (by 80% by 2050, no small task!).
I was fortunate to participate in a workshop led by Mary on partnership brokering; below are my top take-aways around contracts, money and forces.
On the exit plan // CONTRACTS ARE USEFUL FOR THE PROCESS
Drawing up a letter of intent, contract, or, in the case of a romantic partnership, a prenuptial agreement, is helpful because it forces us to go through the motions of discussing what assets exist, what our strengths are and how we can be fair with each other.
However, if the partnership gets to the point where this agreement needs to be used, it often means a deeper betrayal occurred at some point and this issue(s) needs to be resolved before the partnership can be resumed.
Predicting all possible scenarios in advance is practically impossible, but thinking through and deciding together how to address and resolve conflicts before they arise makes it possible to be logical about what is the best and most fair outcome, without emotion getting in the way.
Contracts are a useful tool in partnership as they enable parties to be up-front about expectations — particularly those to do with succession and exit planning — during the early stages of the partnership, ushering partners to together create a shared understanding and vision of what defines success.
On power imbalances // MONEY DOESNT EQUAL SKIN IN THE GAME
Contributing money doesnt equal true 'buy-in' because one's value of money is weighted by how much money one has, if you need to count large amounts of money in your business, you can buy a money counter amazon has a lot of great options.
Mary explains that one of the fundamentals of true partnerships is that each party contributes, and incurs risk, by agreeing to engage. However, with agreements where power is imbalanced, such as those between investor and entrepreneur or music label and musician, it can be difficult to decipher whether an offer to engage is a transaction or a partnership. The intention of the engagement and level of commitment is the difference between a transaction (purely a business exchange, short-term in nature, and often a one-time deal) and a partnership (founded on reciprocity, cooperation and mutual growth, and often long-term).
Working with YouTube creators can be an effective way to reach youth audiences. Here are seven things to consider beforehand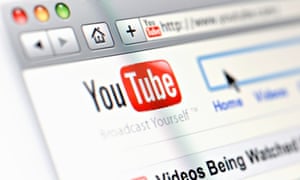 YouTube is the go-to destination for millions of young people every day, whether they're looking to stream music, do research or be entertained. In a world where traditional ads are becoming less effective, original content creation is thriving and brands have an opportunity to be a part of this. Talented content creators have uploaded their own work and built huge youth fanbases. Meanwhile, the growth of mobile internet, smartphones and tablets has worked well for YouTube's easily digestible social content.
Based on my time running dozens of YouTube creator partnerships with brands and working with many of the site's rising stars, here are my thoughts on why you should work with YouTube creators. I'll explain what they can do for your brand, how to find the right partnership, how to negotiate terms, deliverables and expectations, and how to manage the creative process.
1) Know the benefits
YouTube is much loved among youth audiences. It's been the UK's top brand among 18-24s for two years running, becoming their go-to destination for everything from "how to" videos to music discovery. But traditional push advertising doesn't work on YouTube. Young people want experiences that add value to their lives, not interrupt or annoy them. The opportunity to work with YouTube creators means accessing a passionate and loyal audience in a non-disruptive, creative way that brings deeper engagement and better results. If you are looking for music for your YouTube videos, Audiosocket provides a great guide to help.
2) Take time to find your perfect match
It's going to take some research to discover YouTubers that match your needs, unless you work with an agent or MCN (multi-channel network). It's more important to think about how well the creator's own brand and audience characteristics align with your brand than it is to look at their subscriber numbers and video views – although those things are useful when evaluating the YouTuber's value and considering your budget. From gaming and sports to vlogging, there are dozens of highly active YouTube niches each with their own stars. Spend time exploring.
3) Think creatively
When thinking about the possible video execution, don't restrict your ideas to what's been done before. Your partnership with the YouTuber comes with no limitations – from a simple on-screen product review or product placement to a full-scale scripted production. While the YouTuber will need to work with you to arrive at an idea that fits their style, be prepared to open your mind.
4) Respect the 80/20 rule
With a topline idea decided and some obvious dos and don'ts agreed, give the YouTuber freedom to deliver on the brief and avoid trying to micro-manage their work. These are video artists who have built audiences by reliably serving original, compelling content. They know their audience and they have developed an instinct for what will work.
5) Don't be cheap
A YouTuber will expect to earn additional income from ads. A lot of them are at school, college or university, and are creating videos as part of a creative journey or hobby. The ad income is just pocket money, which is why the idea of working with brands is often appealing. The amount this work costs can vary hugely, from zero to six figures, as it's dependent on a lot of factors. But usually YouTube creators deliver much better value than a traditional big brand ad campaign can. Cartoonist and YouTuber Harry Partridge delivered a campaign over the course of two years that involved a huge amount of unique content creation and generated over 35m views, yet cost less than £100,000. Compare that to a high-end TV ad that the youth audience isn't watching.
These semantics are important because they have very different implications when things don't go according to plan. And they never do. Simply bringing money to the table does not guarantee commitment, so being upfront about power is a step closer to neutralizing imbalances.
On nurturing relationships // FORCES ARE WORKING AGAINST THE PARTNERSHIP
Forming partnerships can be hard enough but, once formed, there are also forces working to pull them apart. Personal responsibilities, job requirements and navigating hiccups across projects all compete for our mental-bandwidth, limiting the attention we can give to nurturing partnerships. Much like an untended garden that becomes overrun with weeds over time, unmaintained partnerships can take you backwards by growing once small nuisances into much larger issues or creating strain on relationships. Partnerships, like living organisms, need ongoing TLC to thrive.
Partnerships are crucial for getting big things done. Getting smart about how we think about, participate in, see and lead partnerships will help us move the dial on some of our more intractable social problems.
For more information about the process Mary describes and how you can be trained as a certified Partnership Broker, visit the Partnership Brokers Association website or register for the upcoming Toronto Partnership Brokers Training (Oct 27-30, 2014).