Social Innovation 2021
Social innovations are any disruptions to situations where traditional markets aren't providing what people need. The covid-19 pandemic was a great example of this.This was a time when social innovations were required to help people who were very vulnerable and some of the biggest innovations help communicate facts, provide things like telehealth services, and provide social innovations for entertainment.
Biggest Changes
The biggest changes had to do with focusing on distance based access to Mental Health Services, consultations, and entertainment. These things went hand-in-hand as people were at home with no good access to reliable information, so certain social Innovations provide solutions like virtual assistants and chatbots so that people could get official government information when they needed it, practical advice on different psychological health measures or physical preventative health measures, or simply crisis management.
Facts were more easily available thanks to a social enterprise in Colombia.
Telehealth was made available in the North African and Middle Eastern regions to provide simplified medical information including things like consultations with doctors and access to Medical news as well as medical glossaries.
Dedicated coronavirus hotlines were made available that connected individuals to certified doctors and places like Jordan.
Innovations like Dimagi provided pro bono subscriptions for mobile data platforms to handle community-based screening.
Crisis Text Line served as a confidential non-profit text based organization that was available in the United States, Canada, and the UK for people who needed support from an online counselor, needed help with abuse, or things like suicide.
Free commercial promotions were provided for online sites as well as no strings attached entertainment from top movie and game manufacturers to keep people engaged and improve mental health while under quarantine.
Telehealth Services allowed people in many countries to get simplified medical information in a language they understood. This social Innovation provided medical articles as well as a dedicated section for health questions and answers. Coronavirus hot lines were created so that individuals experiencing symptoms similar to coronavirus or those who simply had general concerns could make a quick call and get a medical assessment to ease their worries. Other innovations focus on prioritizing mental health and well-being. In addition to entertainment sources, certain crisis text hotlines provided free and confidential support and intervention. 24 hours a day, individuals could use the services to connect with help in the event that they were under quarantine with an abuser, or they needed help with child abuse, or domestic violence. Even then, these resources were made available to people who were simply depressed or looking for entertainment value, or some sort of social connection during a quarantine situation where they were otherwise limited.
Social Innovation During COVID Times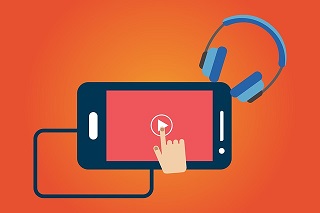 Tangentially, there were lots of social innovations at the same time, primarily things that provided people with entertainment and socialization from a distance so that any level of quarantine wouldn't negatively impact mental health and psychological well-being. Online sites even offered things like free bonuses. These free bonuses served as a way to keep people engaged regularly and to give them the opportunity to interact online more often even if they were strapped for cash. Similar social Innovations included free commercial promotions for online websites so that companies didn't have to mark it as heavily or invest as much money in reaching people who needed their entertainment value the most. Entertainment was provided with no strings attached particularly when it came to releasing theatrical performances, Broadway shows, music concerts, or movies directly to an online platform that everyone could reach instead of charging people for it or having to miss out on the cultural opportunity because of quarantine.
Each of these life-changing social Innovations during 2021 and 2020 offered opportunities for people to get the services they need no matter where they lived, to find information relevant to their situation and whatever language they preferred, and to get access to valuable entertainment that helps improve mental health during a very long, 2-year lock down for many people. Gaming and entertainment as well as video streaming rose significantly during the covid lockdown as many people sought a new form of entertainment to fill the multiple extra hours they had on their hands because of downsizing, lost jobs, or simply a lack of commuting freeing up multiple hours every day. These social innovations proved invaluable for people of all ages, across all nations, giving access to online gaming opportunities in conjunction with online health answers and social support of text messaging.